DOSE!
September 3-26, 2003
Venue: The Kraine Theatre
Featuring: Shanna Sharp*, Kahan James*, David Doan, Lauren Gleason, Casey McClellan and Taylor Hooper*
Producer: No Hope Productions in association with Working for Tips Productions
Set Design/Properties: Shane Klein and Kara Zeigon
Lighting Design: David Marcucci
Costume Design: Brian Hemesath
Graphic Design: Paul Tena
Choreography: Desiree Flores
*Member of Actors' Equity Association. Equity-Approved Showcase.
Get your fix with over-sized and delusional Lily Evans Hampton as she pursues Big Love in the Big City with her dubious troupe…butt-boy Bink, junkie Jamie, and artiste Angola in this darkly comic musical romp.
DOSE! Fundraiser at John's Pizzeria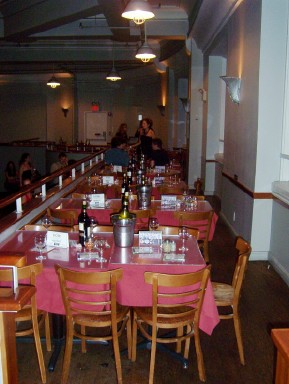 Demo Recording Session for DOSE!