Once Begun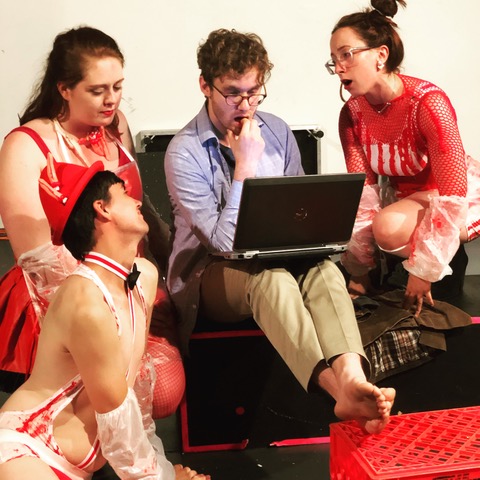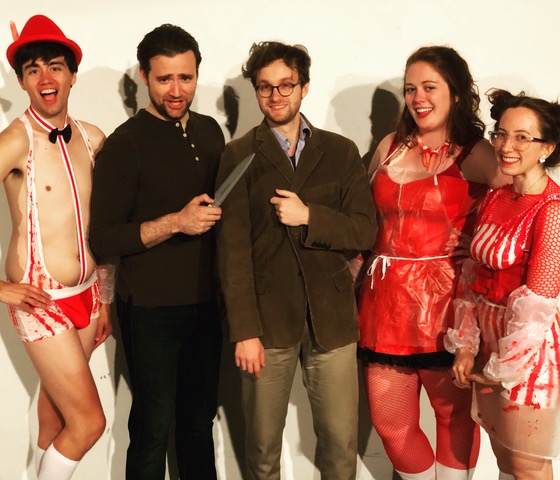 A chat room meeting on a curious website leads to a first date between HANS and a stranger that is nothing like most. Inspired by a true story that challenges our concept of consent and even what it means to be human.
The Fresh Fruit Festival and NO HOPE Productions Present

ONCE BEGUN

The Wild Project
195 E 3rd Street
Tuesday, July 16th at 6:30pm
Saturday, July 20th at 4:00pm

Featuring Paul Sheehan, Ian Whitt, Dylan Adams, Miranda Luze and Korra O'Neill

Directed by Tim Aumiller
Music Direction by Scott Schneider
Casting by John Ort
Costume Design by Sarah Lawrence
Production Stage Manager: Ty McCombe
Graphic Design: Tim Goldman

75 minutes, no intermission. Admission: $18

Contains partial nudity and adult situations; suitable for mature audiences only.
Established in 1991, All Out Arts is a 501(c)(3) nonprofit devoted to bringing together the diverse artistic, organizational, political and financial resources of the LGBTQ community in order to fight intolerance. All Out Arts fulfills its mission by supporting arts organizations within the community through fiscal sponsorship, events, contests, collaborations, networking events for emerging artists, and by sponsoring productions, concerts and exhibitions of visual arts. We confront homophobia through the humanizing influence of the arts, and the Fresh Fruit Festival is the primary expression of the All Out Arts mission.
The Fresh Fruit Festival is presented by All Out Arts to celebrate the LGBTQ community's unique perspective, creativity & diversity, and to build links between the LGBTQ artistic communities, be they local or international.